Q&A with Ubuntu contributor Mike Basinger
Question:
I have an old PC that I would like to convert to a media PC and connect to my TV. What is the best way to do this under Ubuntu?
Kevin from Denver
Answer:
Many open source projects that work under Ubuntu can convert your Ubuntu desktop into a media PC that can play movies, music, and store and display your photos. My current favorite is Plex media server [2], because it can play most media formats, can download metadata for your media, and can even stream your media to your remote devices, such as Android and iOS tablets (Figure 2). To use Plex under Ubuntu, create an /etc/apt/sources.list.d/plex.list and add the following to it: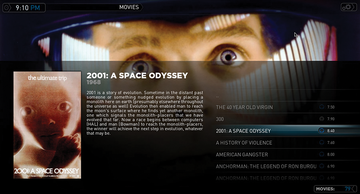 deb http://www.plexapp.com/repo lucid main
Then, add the repository key:
wget http://plexapp.com/plex_pub_key.pub
sudo apt-key add plex_pub_key.pub
rm plex_pub_key.pub
You can now install the Plex media server from the Ubuntu Software Center or from the command line using:
sudo apt-get update
sudo apt-get install plexmediaserver
The advantage of adding the Plex repository is that you will get updates directly from Plex as soon they come out.
Another option for an Ubuntu-based media player is XBMC, which is the granddaddy of media center open source projects.
There are many options for installing and using XBMC, including a unique XBMCbuntu Ubuntu derivative, which is more than I can cover here in this magazine. You can learn more about using XBMC under Ubuntu on the XBMC website [3].
Thunderbird