Q&A with Ubuntu contributor Mike Basinger
NVidia and the Ringtail
Question I have a desktop with an NVidia 9800GT, and I just installed Ubuntu 13.04 on it. In the past, I have had an Additional Driver program pop up and give me the option to install the driver from NVidia. This is no longer showing up under Ubuntu 13.04. How do I get a driver for NVidia that will allow me to run 3D games?
Answer In Ubuntu 12.10, the Additional Driver was changed from being a separate program to being a part of System Settings.
To install the proprietary NVidia driver, you can launch System Settings from Unity, hold the Windows/Command key, and type system settings in the box. Or, you can click on the gear icon in the upper right-hand corner of your screen and go to System Settings (Figure 1).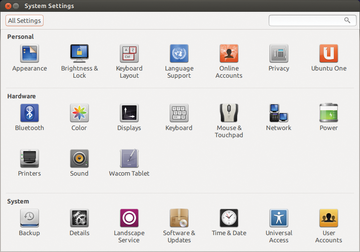 Next, click Software and Updates and choose Additional Drivers . You should get a list of available extra drivers for your system. Then, simply choose the driver you want and hit Apply Changes (Figure 2).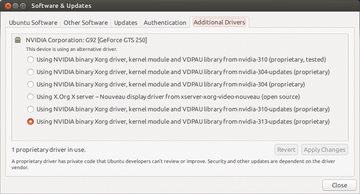 Mike Basinger is a long-time contributor to Ubuntu Linux. He formerly served on the Ubuntu Community and Forum Councils and currently works at the University of Utah Marriott Library in Salt Lake City, Utah, as an IT manager. If you have any Ubuntu problems you would like answered, send your questions to: mailto:mike.basinger@ubuntu.com.