Managing finances with GnuCash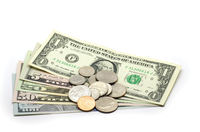 Cashing In
GnuCash is a powerful financial accounting program that is well suited for both personal and small business finances.
GnuCash is a powerful and intuitive accounting program for managing finances for both individuals and small businesses. Thanks to the integration of the Home Banking Computer Interface (HBCI), the European standard for online banking, the program can retrieve bank account activity online and arrange for the transfer of funds. In addition, the GnuCash app lets the user on the go use mobile devices to manage their finances.
The source code and the binary packages for various Linux systems can be downloaded from the project site [1]. Under Ubuntu, you can use the command:
sudo apt-get install gnucash
[...]
Use Express-Checkout link below to read the full article (PDF).