Software management in Ubuntu 17.04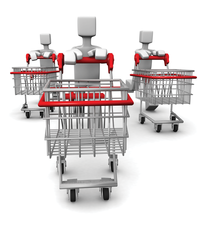 Today's Specials
The new Ubuntu Software app lets you install just about anything, including free software, purchased apps, and games.
Ubuntu 16.04 introduced some changes to the way you install and manage extra software on your computer that live on in 17.04. Ubuntu's tailor-made Software Center is gone, replaced by the lighter (and prettier) Gnome Software app (dubbed simply Ubuntu Software ). You'll find some changes on the command line, too.
The new Software app provides centralized software management and allows you to search for new software and install it with a mouse click. With an Ubuntu One account, you can purchase software with a credit card.
The Debian packages (ending in .deb ) that the Software app offers are actually archive files containing libraries, configuration files, and executable programs. If you install the Firefox package, for example, the package manager distributes the necessary files to the correct places in the filesystem for you.
[...]
Use Express-Checkout link below to read the full article (PDF).