Dallas Ubuntu Developer Summit: 10.04 to Drop Gimp
11/20/2009
The Ubuntu Developer Summit (UDS-L) in Dallas TX is setting the switches for the upcoming Ubuntu LTS version, Lucid Lynx. One loser is Gimp: the image manipulator should disappear from the CD.
The crème de la crème of Ubuntu developmers are meeting days and nights at the current UDS-L (the "L" stands for "Lucid") in Dallas. The UDS usually takes place in the month following the latest Ubuntu release. May 2009 it was in Barcelona; November 16-20 it's in Texas.
To better deal with the ongoing space problems on the Live CD, Ubuntu developers suggested in the "Application selection in the default install" presentation at the UDS-L on November 18 to remove Gimp from the CD and replace the fundamental image manipulation program with F-Spot. Because F-Spot doesn't serve well for image displays, the standard for the task will be the Eye of GNOME image viewer, which will in turn call on F-Spot for image manipulation through a context menu. Apart from the CD space problem, the desktop team found Gimp too complicated to be of interest to the average user.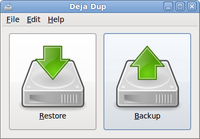 The desktop team also wants to rework Lucid's game selection, adding more brain teasers such as Gbrainy. A simple backup tool along the lines of BackInTime should also help create regular secure copies. One being discussed is Déjà Dup, which should find some application on Amazon's S3 cloud, for example.
So far there's no definite word on the fate of Synaptic, which might be replaced completely by the Software Center in Lucid. Also up in the air is Banshee vs. Rhythmbox as the standard music player. Some summit participants suggested expanding the CD with a simple video editor, perhaps OpenShot or PiTiVi.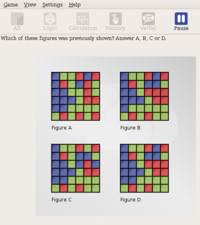 It's important to note that all suggested changes are addressed to the Lucid desktop team who has not yet set them into stone, Gimp seemingly being the only exception.