Ubuntu 14.04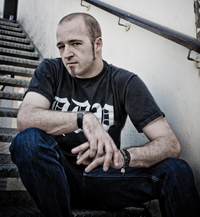 Latest LTS
Jono shares what's inside Ubuntu's latest Long-Term Support release.
As I write this, it is the Monday evening before we release Ubuntu 14.04 on Thursday.
As many of you know, Ubuntu 14.04 is our next Long-Term Support (LTS) release. Every two years, we nominate an Ubuntu release as an LTS that is provided with an extended period of support. The rationale for this approach is that many people delivering Ubuntu in the enterprise don't want to update their entire deployment every six months. Updating once every two years is more comfortable, so people use the LTS, which has security updates for a longer period of time.
We tend to take a slightly more conservative approach to these LTS releases and are usually more reluctant to drop large new pieces of technology into the platform. The main reason is not just that we want to assure quality for our users, we also don't want to cause significant headaches for these enterprise deployments when big pieces of the platform change. This is one benefit of releasing every six months – we can drop new pieces of technology into the non-LTS releases, so the IT staff can get to know the changes before the LTS upgrade period comes around.
So, what's in Ubuntu 14.04? Well, that depends on which version of Ubuntu you're using. As we move toward our convergent future, we have different features in the desktop, server, and mobile devices.
Let's start with Desktop. On the desktop side, we are still shipping our proven Unity 7 and X.org code-base along with a raft of version upgrades to the software we ship by default. As part of the desktop, we've also added a new lock screen, window management changes and improvements, high DPI support, refined web apps support, and more. It is rock solid.
On the cloud and server side, much of our effort has gone into cloud orchestration tools. This includes Juju, which can deploy to a range of different clouds in a heartbeat and pull from the diverse charm store, which is packed with individual components like Django and WordPress, as well as bundles of charms for making deployment even easier and more flexible.
As we march toward the highly anticipated Ubuntu for smartphones and tablets, we have made significant improvements. Ubuntu 14.04 will see the first version of the tablet as well as the next iteration of the phone.
Because of the nature of Ubuntu's convergence model, everything going into the new code-base benefits both phone and tablet users. This includes completely redesigned and refined scopes, push notifications, a raft of new applications, Google contact/calendar syncing, new multi-tasking features, and much more. We have also significantly refined our SDK and developer platform with HTML5 improvements, an Ubuntu emulator, a completely redeveloped developer.ubuntu.com and more.
For those of you excited about the future convergent desktop coming in the 14.10-15.04 timeframe, Ubuntu 14.04 on the desktop will also ship a Unity 8 "preview" session. This lets you select Unity 8 from the login screen and run the Unity 8 tablet mode on your desktop, all running on top of the Mir display server (which is already powering the phone and tablet platforms).
To be very clear, this is a preview session, and it won't look like a desktop; we will indeed be making Unity 8 look like a desktop as we move toward 14.10 and 15.04. But, don't worry, we don't plan on making our desktop look like a tablet. Ahem, Microsoft.
So, there you have it, many exciting things are in store across desktop, cloud, phone, and tablet. On the desktop and server side, we will provide everything as a rock-solid LTS release; and, on the mobile and tablet side, we'll continue to build out the platform.
Fortunately, you will be able to buy the very first Ubuntu phones from either BQ or Meizu later this year. If you want to see what all the fuss is about right now, you can get a Nexus 4 phone or a 2013 Nexus 7 tablet and install Ubuntu today. If you have a spare device, give it a whirl!
Before I wrap up, I want to say a huge "thank you" to every single one of you who continues to believe in and support Ubuntu. We have made some bold and innovative decisions to make Ubuntu the world-class platform we believe it can be, and you folks have stood behind us all the way. Here's to a prosperous Ubuntu future! l
Jono Bacon is a leading community manager, engineering manager, consultant, and author. Currently, he works as the Ubuntu Community Manager at Canonical, leading a team that grows, inspires, and encourages the global Ubuntu community.