Gaining Ground and Growing: SCaLE 9x
03/04/2011
With more than 1,800 registered attendees, the Southern California Linux Expo (SCaLE 9x), which is now in its ninth year, continues to grow and attract open source users, contributors, developers, projects, and companies.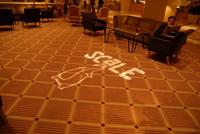 Once again, Linux New Media had a booth at SCaLE last weekend at the Hilton Los Angeles Airport. Thanks to everyone who stopped by the booth! Many of the attendees scored free copies of Linux Pro Magazine and Ubuntu User, as well as our newly launched Smart Developer and Admin magazine.
What did you miss if you weren't there?
Friday's full FOSS line up included Build an Open Source Cloud Day, DevOps Day Los Angeles, FOSS Mentoring, Fedora Activity Day, LPI Testing, Los Angeles PostgreSQL Day, Open Source Software In Education, PGP Keysigning Party, SCALE 9x Birds of a Feather, SCALE University, Splunk Training, and the UbuCon. Also on Friday were the fast paced, entertaining UpSCALE talks, which Linux Pro 's own Rikki Kite and Amber Graner participated in.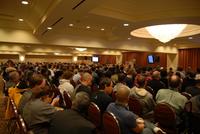 Saturday opened with Leigh Honeywell's energizing keynote on Hackerspaces and Free Software. Other talks included Byobu: GNU Screen for Human Beings, OpenShot: Lights. Camera. Action!, Intro to Python, Open Source Television and more. There was a lot of movement throughout the day and the growing excitement attendees felt as as they left the scheduled talks transitioned easily into various "hallway tracks" between the scheduled sessions.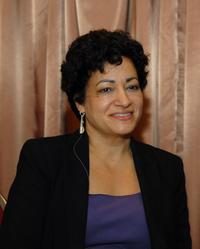 Canonical CEO, Jane Silber, opened Sunday with her keynote—Cloud for Human Beings, and kicked off another exciting line up of talks. Ruth Suehle, writer and editor in Brand Communications and Design at Red Hat, spoke about moving Beyond Linux: Changing the World with Open Source and Robyn Bergergon, Fedora Program Manager, discussed Decentralized Collaboration with Open Source Tools: Technical and Cultural Implementation. Sunday also saw talks on Crash Course : Open Source Cloud Computing, Writing GIMP scripts and plug-ins, Unity: Why does it matter? and more.
Many of these sessions are now available online and more are being added daily. More information can be found on the SCaLE 9x website.