Ubuntu and Kubuntu 13.04; Linux Mint 15 "Olivia"
Linux Mint 15 "Olivia"
New themeable greeting screen
Improved graphical software manager
A "driver manager" for restricted drivers and codecs
Cinnamon 1.8
Desklets (i.e., desktop widgets)
Compatible with Ubuntu 13.04 repositories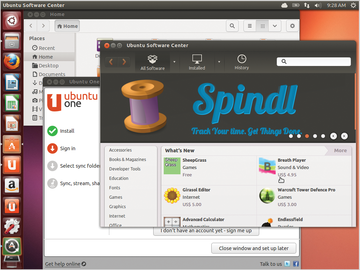 This DVD is a double-sided disc. A DVD device always reads the side of the disc that is facing down. This DVD is labeled conventionally – the label you see as you place the disc into the tray applies to the data on the opposite side. If you are installing Linux Mint, the Linux Mint label should be facing up in the tray.