Meet the Platform Team Managers: Marjo Mercado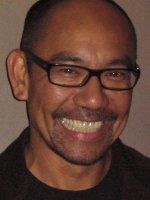 So far in this interview series, we've heard from managers of the Foundations Team, Mobile Team, Desktop Team, Kernel Team, and the Community Team. In this interview, we meet Marjo Mercado, Ubuntu QA Team Manager and the newest member of the Canonical Platform team.
Amber Graner: Could you please introduce yourself and tell us a little about what you do at Canonical and for the Ubuntu Project?
Marjo Mercado: I'm Marjo Mercado and I joined Canonical a couple of months ago as the Ubuntu QA Team Manager.

AG: Out of all the things in the Karmic release, what are you and your team most proud of?
MM: We are most proud of the overall high quality and high level of hardware compatibility of the Karmic release across a wide variety of systems.
AG: What was the biggest obstacle you faced for this release and how did you over come it?
MM: One of the challenging areas was in ensuring a high level of test coverage for the ISO images and other testing during the later phases of the release. Our testing lead, Ara Pulido, went out to the community and recruited as many testers as she could. With her efforts, we have been able to cover 100% of the images and test cases for the Release Candidate builds. She also worked with our community team members, Jono Bacon and Jorge Castro, to recruit testers for this release.

AG: What can be expected from you and your team for Lucid Lynx, Ubuntu 10.04?
MM: We will continue our process improvements in the areas of bug management and HW certification. We intend to increase our activities in the testing area, so we can ensure an even higher level of quality at next release.
AG: How and where you would encourage more community contributions?
MM: For our team, we will continue to encourage more community contributions in the areas of bug triage and testing.

AG: When you think of the Ubuntu Community and the Spirit of Ubuntu, what comes to mind and how do you foster that within yourself and your team?
MM: I think it's the personal dedication to the usability and quality of Ubuntu that comes through day in and day out from every person involved with this effort. Within our own team, I see this every day through the countless hours put in by everyone to ensure that the proper testing gets done, the bugs triaged and systems passing certification to the highest levels expected of us.

AG: Marjo, thank you so much for taking time out to let us know a little more about you and your team. The RC (Release Candidate) came out this week and I am sure you are busy as the 29th is fast approaching. Many thanks to you and your team for all the hard work they put into the release cycle. I can't wait to see what Karmic brings to the community on October 29th.
More information about the QA Team can be found at: https://wiki.ubuntu.com/QATeam. For more info on how you can participate in and contribute to Ubuntu, visit: http://www.ubuntu.com/community/participate.